Double click here to edit this text.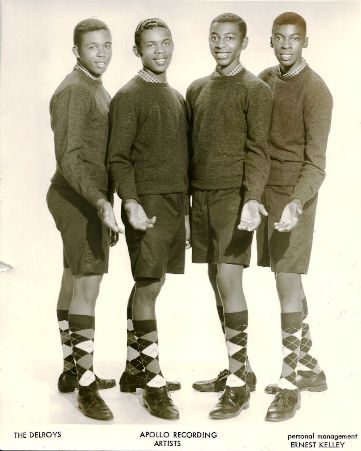 After acquiring a masters degree in social work from Stonybrook University in New York, and working with youth and families for several years, his first love came calling and he has returned ​to embrace his musical career.

​​At the tender age of 14 Ron was already a member of a Doo Wop group that made charts with the hit record "BERMUDA SHORTS", and then went on to record "LOVE ME TENDERLY" which charted at number 36 in September of 1961. The DELROYS became an highly requested group performing at well known show places such as, THE WESTBURY MUSIC FAIR, THE APOLLO THEATER, RADIO CITY MUSIC FAIR, and CAESARS PALACE in ATLANTIC CITY as well as many other venues throughout the country.

Ron has appeared with such show business greats as the late great BOBBY DARIN and PAUL ANKA​​ to name a few. Ron was a member of the DEL-VIKINGS group for several years who recorded "COME GO WITH ME" and "WHISPERING BELLS". Ron was also a member of EARL LEWIS and the CHANNELS who recorded "THE CLOSER YOU ARE". Ron has fine tuned his musical skills by attending the BROOKLYN CONSERVATORY OF MUSIC and now produces, arranges, writes and performs musical compositions. He is available for corporate events, weddings, concerts and senior engagements as well.